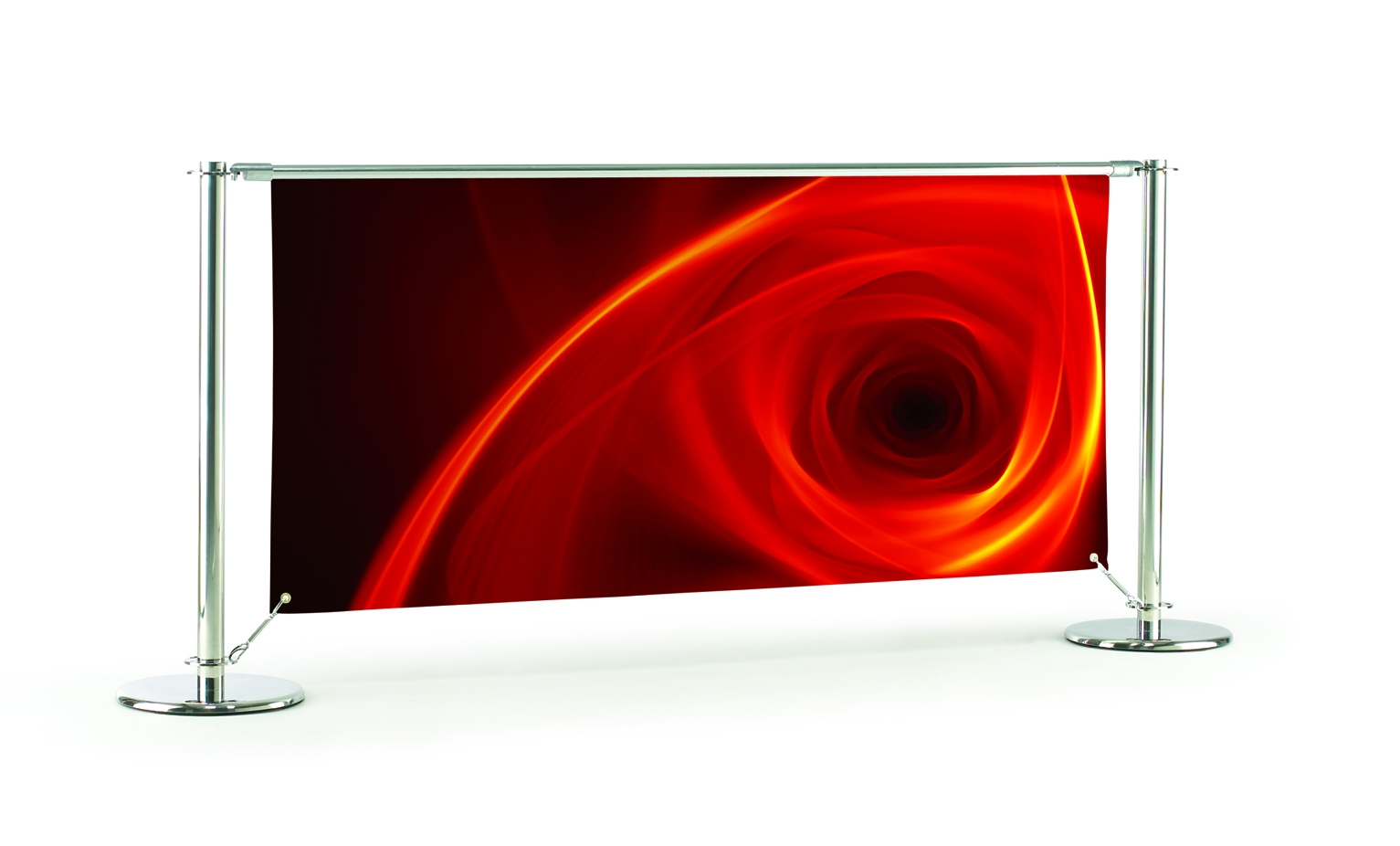 4 Brilliant Ways You Can Use Café Barriers
Café barriers are an incredibly useful investment for a wide range of businesses – don't be fooled by the name! Primarily designed to create an outdoor seating area for cafes and bars, café barriers can actually be used in a wide variety of scenarios. But first, why should you even consider investing in a café barrier?
What are the benefits of a café barrier?
Many companies overlook the usefulness of café barriers and this is particularly important for those who operate in large indoor spaces or have their own outdoor space. With brand continuity being one of the biggest trends for 2018, it's vital that businesses are capitalising on how they can showcase their brand in different ways.
Café barriers are a great way to advertise our brand in a professional and appealing manner. If you choose to use café barriers in any of the below scenarios, consistent and professionally designed branding will go a long way to ensuring you are memorable as well as professional.
Exhibitions
Café barriers are a brilliant solution at large events, both indoors and outdoors, particularly if you want to create a queuing system, or simple segregate your customers/visitors from passers-by. This is most relevant with food stands, or stands that are popular with those visiting. It also adds an element of exclusivity to the area your customers are in and can also help to make you easily identifiable in the crowd.
Events
Similar to exhibitions, café barriers are a great tool at a wide variety of events, be it sports events, music events, seasonal events – they can all benefit. If you're hosting at a venue where you're expecting a large number of people, implementing café barriers to help manage the queuing system is very effective whilst also maintaining a consistent branding image. For example, for large events in London's Hyde Park, café barriers can be used to distinguish areas of the park that are open to the general public and areas that are dedicated to the ongoing event.
Pop up shops and market stalls
Whether you're in the city at a pop up stall or attending a farmers market in the local town, café barriers can be extremely useful when it comes to managing your space. The stall itself won't necessarily provide a clear indication as to how your system works, and so installing café barriers to guide visitors is a great way to keep the queues moving and everything in order.
On the high street
Similar to market stalls and pop up shops, high street businesses can also benefit from café barriers. This can include segregating some of the outdoor area from the general hustle and bustle of the high street and providing your customers with a specific area in which they can relax.
When it comes to investing in café barriers, it's worth thinking about how your business can benefit specifically from this type of branded queue management. If designed well, café barriers can have multiple purposes at a wide variety of events and therefore benefit your company time and time again.