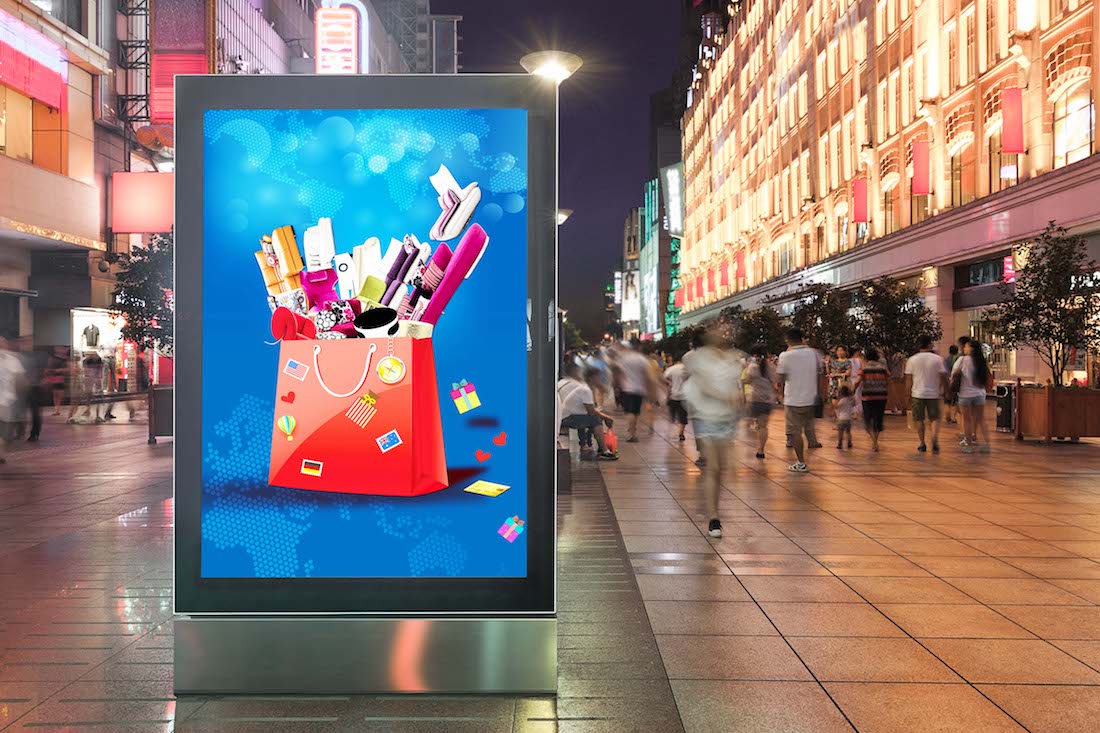 When Darkness Falls, Let There Be a Light Box
Finding any way you can to capture the attention of people passing your business is important. Check your local high street and you'll find shops, offices and services all vying for customers in new and exciting ways.
Once it starts to get dark, especially in the winter, having an outdoor light box installed could make a big difference to how much you get noticed. It can give you 24/7 advertising for your business and keep your brand in people's minds as they pass by.
What is a Light Box Display?
It is essentially a display box that is backed with LED lighting. This means your message or advertising poster can be easily viewed at night. You may have a restaurant, for instance, and want your menu to be on display outside. An outdoor light box is the perfect solution when it gets dark and today's models come in a range of different designs, sizes and colours.
Walk down any busy, thriving high street and you'll see that many stores and businesses have started to use light boxes as a way to stand out from the crowd. You might be a hotel that wants to highlight the vacancies that are available. Maybe you're a salon and you want your outdoor light box to reflect your brand and make your premises look more attractive. You could be a bar with special events taking place. Or a takeaway that wants to draw in customers leaving the local pub.
A light box gives you the chance to advertise to your customers even if you only open nine to five during the day. People wandering past your premises will be able to see your latest offers or advertising even if it's late at night. The latest LED frames are highly energy efficient so the impact on your electricity bill isn't going to be as big as you think.
What To Look For in an Outdoor Light Box
With so many different light box products on the market nowadays, it pays to look out for certain features if you want to get the best for your hard earned cash.
We suggest looking for a lockable light box for a start. This feature keeps your poster inside safe – you'd be surprised the people who might like your display poster and may want to take it home with them.
Secondly, go for the new LED lighting as this is not only more energy efficient and longer lasting but also provides a stronger directional light. If the light box is to be used outside, you want to make sure it is made of a sturdy material such as aluminium so it can take any knocks from those passing by. Most outdoor displays should be weatherproof.
Light Box Displays from Red17
There are a lot of reasons why your business should invest in an outdoor light box. It allows you to get your message across even when the nights draw in and it gets darker.
At Red17, we offer a range of high quality, stylish and durable light box displays. We've got models to suit practically any type of store, office, restaurant, café or bar and all at a great price.
Shop here: